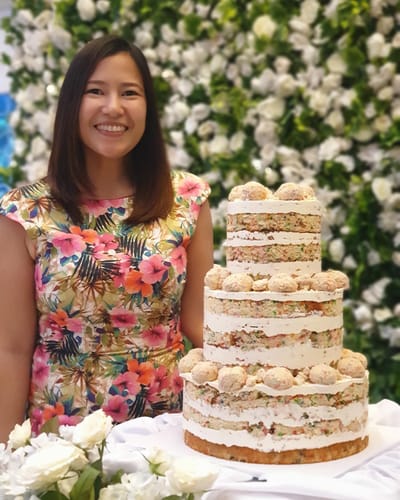 CAFE VIDA DESSERTS AND CUSTOM CAKES was built out of a passion for creating fun, festive and delicious celebration cakes. Our first cakes were served to family and friends who helped encourage us to come up with a wide variety of themes and designs that would later cater to our beloved customers.
Cafe Vida Desserts and Custom Cakes was established by Maia Inoturan Legisma after graduating Baking and Pastry Arts from the Century for Culinary Arts, Manila in 2017.
From selling cookies, cupcakes and buttercream cakes, Maia has been able to expand her menu to a wide array of detailed custom fondant cakes for almost any occasion. With a team of highly skilled cake artists and bakers, each cake is made entirely from scratch and every detail handcrafted to satisfy our customers.